Tent roof villa
Classic type of villa on a square-shaped floor plan with a flat, pitched tent roof in the shape of a pyramid
Project data
| | |
| --- | --- |
| Plot: | 1,964 sq m |
| Living space (as per DIN): | 216 sq m |
| Area of ground floor and top floor: | 255 sq m |
| | |
| --- | --- |
| Tent-roof framing: | 20° |
| Enclosed space: | 1,341 cu m |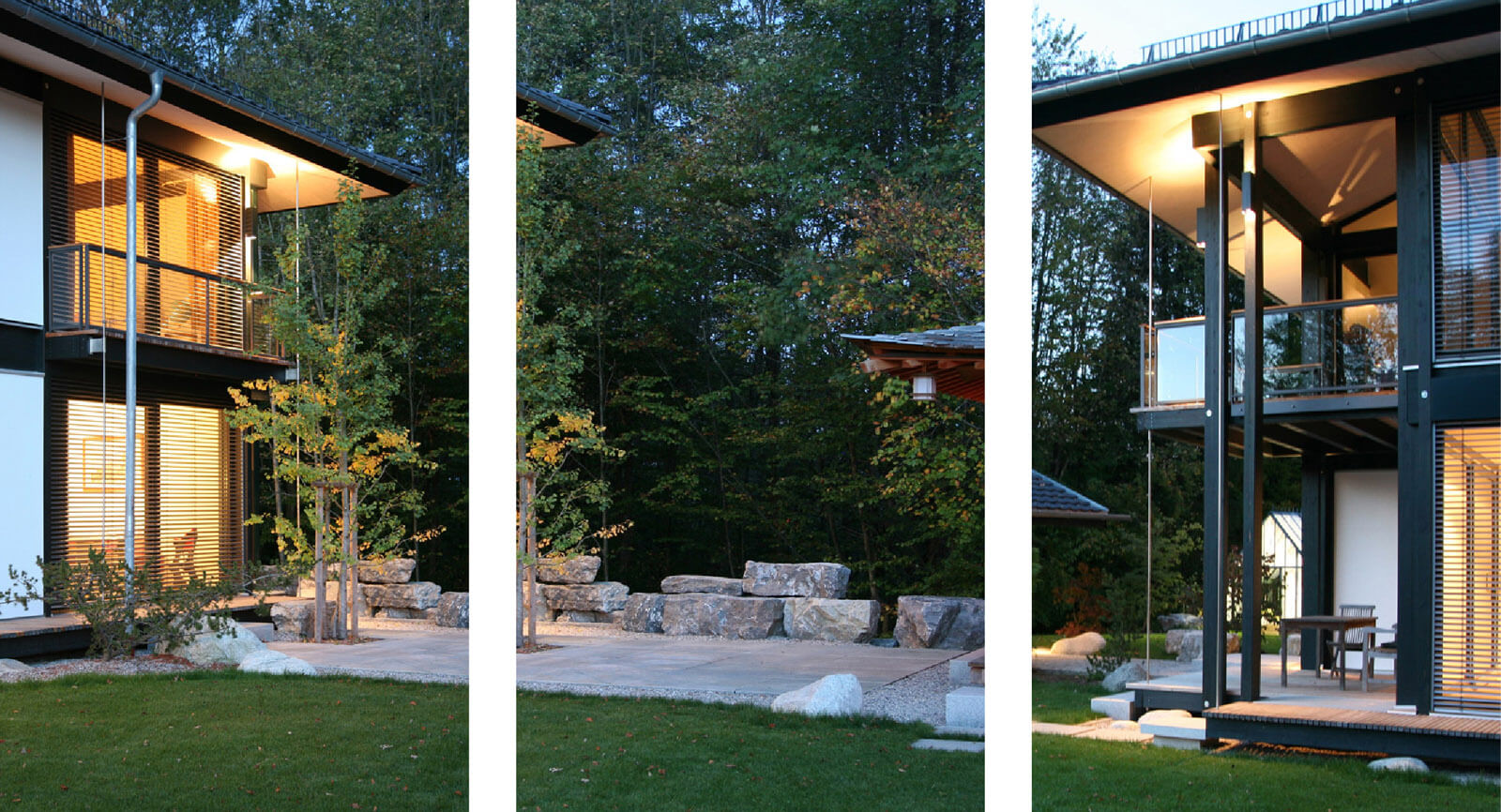 The client who commissioned this project is the son of a family which ten years before also built an unusual house with us including a garage facility. Of course, we are extremely delighted about this repeated display of trust. Now, however, it was the wish of the son to move beyond the elegant saddle roof house of his parents and to plan a residential building with an even more modern design. An important issue was to construct three outbuildings — an entry house, an English-style greenhouse as well as a garden house in the shape of a traditional Asian pagoda www.pagoderei.de in union with the large residential building. Since structural designs such as these are not developed by us, we hesitated to begin the planning. Eventually, however, we began to take more and more delight in working on this project, which was characterised by varying but still classic architectural styles.
The stately building plot is located in a rural but nevertheless elegant residential area on a high plateau, and much of it is surrounded by a park-like forest. The premises can be accessed by way of a spaciously constructed entrance courtyard with various parking places and an entry house with a covered entranceway, a double garage and tool storage area inside.
A square-shaped floor plan with a flat, pitched tent roof was chosen for the design of the residential building. The plan called for the two-storey building to be constructed into the edge of the slope of a plateau, so that on the hillside floor a small guest flat with a large-scale window arrangement and a protected terrace could be designed. The various outbuildings were grouped around the main building in such a way that several different-sized garden spaces were created. A raised bed of orchids was added on to the greenhouse to the north, and the large protected terrace is located between the garden house to the south and the main residence.
The design of the floor plan for the ground floor and first floor is defined by the loggia that is to be built on the southwest side of the house. The rooms on the ground floor open freely to each other through wide, ceiling-high sliding doors. On the ground floor the loggia expands the spacious open-plan kitchen, and on the first floor it forms part of the master suite, which includes a bedroom, dressing room and bathroom. In addition, two children's room with a separate bathroom are located here.
Floor plans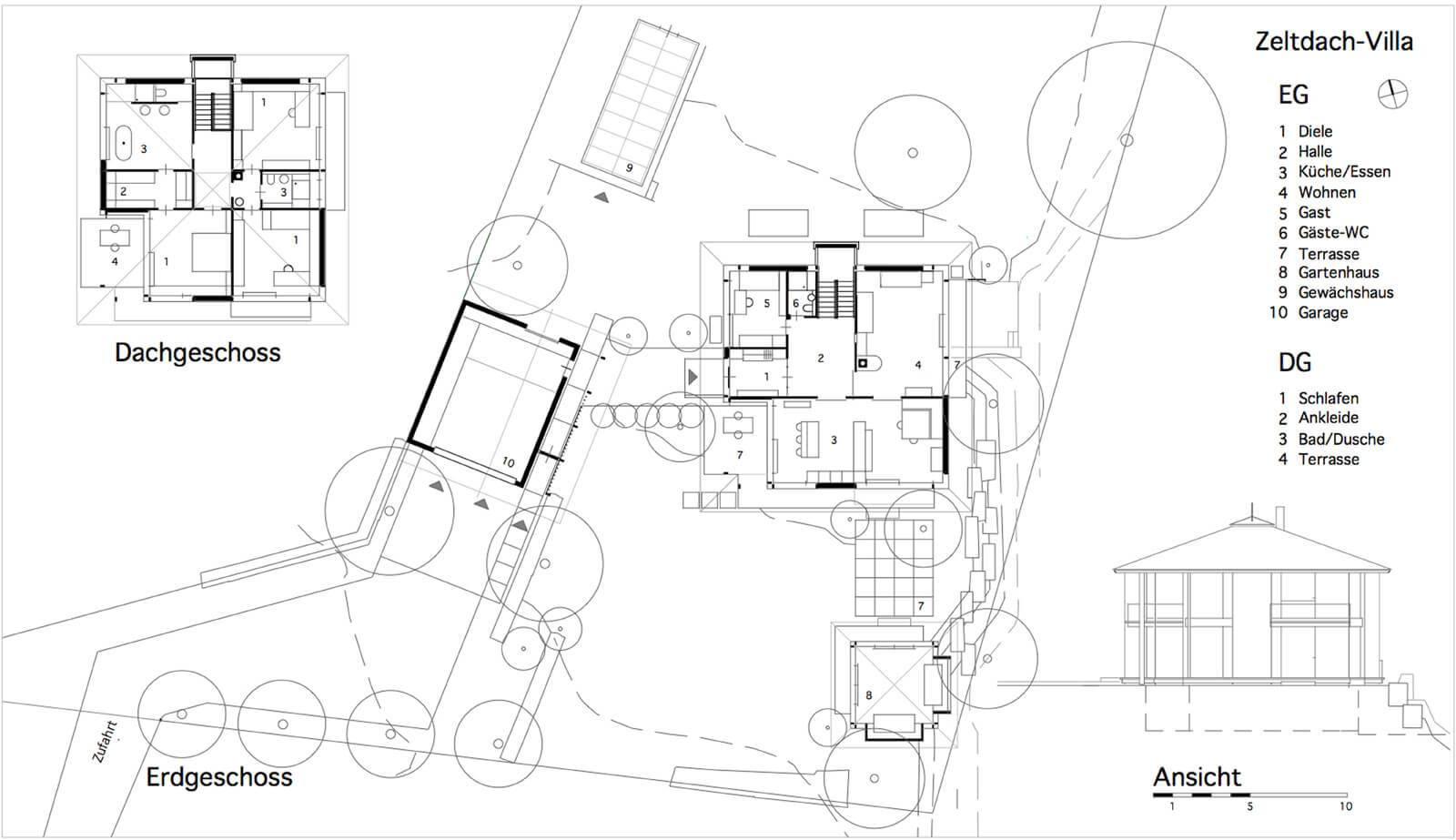 Gallery