Contact
Contact company imprint
The pages on this website are intended to show you the beauty that is possible to create when client and architect work together diligently to design a place that satisfies more than our everyday needs.
We thus invite you to come to us so that together we can begin planning your own personal project.
Contact
WerkHaus has its headquarters in Munich, the capital city of the state of Bavaria.
Our studio is located in the historic center of Munich, between the Residenz and the Bavarian Parliament.
Head office:
Planning and Marketing
WerkHaus GmbH
Bürkleinstrasse 12
80538 München
Telephone + 49 (0) 89 288 160 0
Telefax + 49 (0) 89 288 160 44
Showroom house
Building Centre München/Poing
Senator-Gerauer-Straße 25
85586 Poing/Grub
Telephone + 49 (0) 89 50 777 0
Company
The architects R. J. Dietrich (Traunstein) and Th. Maucher (Munich) founded
"WerkHaus GmbH" as a "planning
and marketing company for individual construction"
The firm was founded on the basis of extensive experience in the planning of residential buildings and the development of wooden designs. The aim was to offer high-quality architectural planning services together with highly developed building services at affordable prices.
With this in mind, we looked for and found the best tradesmen as our building partners. We were thus able to bring `architect and crafts enterprise` to work towards a common goal..
40 years of intensive construction have confirmed our work. Over this period, we have developed planning and construction activities to perfection. Production and assembly processes have been increased to ever higher levels of efficiency. Today, we build high-quality wooden framework structures in short building times at very favourable, guaranteed prices.
Huber & Sohn
Innovative Woodwork
Bachmehring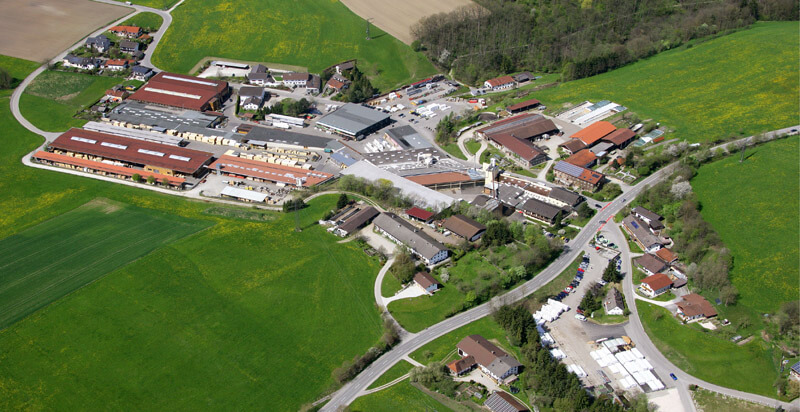 Knecht
Cement Works
Metzingen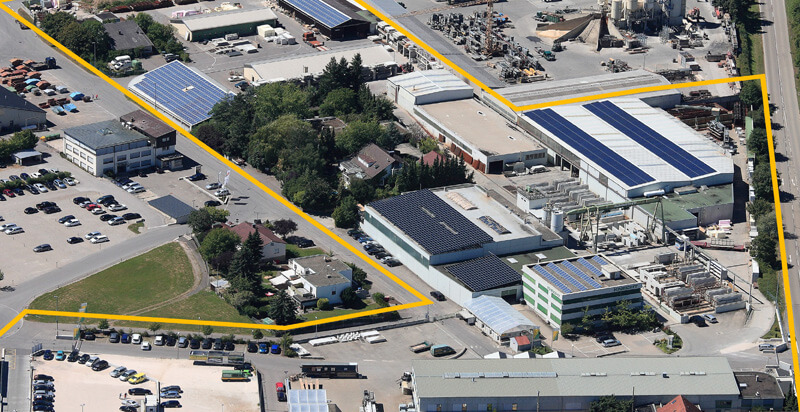 Contact form
Company and website credits
WerkHaus Planungs- und Vertriebsgesellschaft für individuellen Systembau mbH
HRB München 60959
St.Nr.: 827/23825
Ust-IdNR.DE 129 49 27 77
Bürkleinstrasse 12
80538 München
Telephone +49 (0) 89 288 160 0
Telefax +49 (0) 89 288 160 44
e-Mail info@werkhaus.com
Managing director
Thomas Maucher,
Graduate Architect
Layout, graphics, design
Michael Kraus
Thomas Maucher
With advice of
Mendell & Oberer Design, München
Mario Büttner Design, München
info@mario-buettner.de
Technical implementation
WILSMANN.NET, Niko Wilsmann
www.wilsmann.net
Photography
Jens Weber, München (81)
Michael Kraus (8)
Thomas Maucher (149)
Texts
Michael Kraus
Thomas Maucher
Englische Übersetzung
Robert Rice München
Essays on News
Prof. Dr. Ing. Christoph Hacklsberger, München
Klaus Meyer für `Häuser`
Tristan Franke
Michael Kraus
Thomas Maucher
Dr. Ing. Lic. jur Heiko Tönshoff
Angela Zimmermann
Legal – disclaimer
Contents of the online range
The design and the fittings of all of our construction projects are always fixed individually with the client so that the image material shown on our website does not reflect any general design or fitting standards.
External references:
Where our website refers to other websites by hypertext links or in any other manner, we cannot accept any responsibility or guarantee for the content of these websites since these websites are not made by us and we have no influence on their content. No legal business intention is expressed by these links.
Copyright:
This website is protected by copyright with respect to design, layout, texts, photos, drawings and plans. Any use outside the strict limits of copyright law is prohibited without the written consent of WerkHaus GmbH. This applies in particular to the preparing of printouts of our website or parts thereof and to the storage or processing on electronic systems.Copyright 2005 by WerkHaus GmbH, Munich
Realization
WILSMANN.NET
Niko Wilsmann
Email:touch@wilsmann.net
Internet:www.wilsmann.net