Park Villa
Studio project in the shape of an H, located in a park-like landscape
Project data
| | |
| --- | --- |
| Plot: | 2,100 sq m |
| Living space (as per DIN): | 694 sq m |
| Area of ground floor and top floor: | 736 sq m |
| | |
| --- | --- |
| Knee wall: | 1.75 m |
| Purlin roof framing: | 30° |
| Enclosed space: | 3,044 cu m |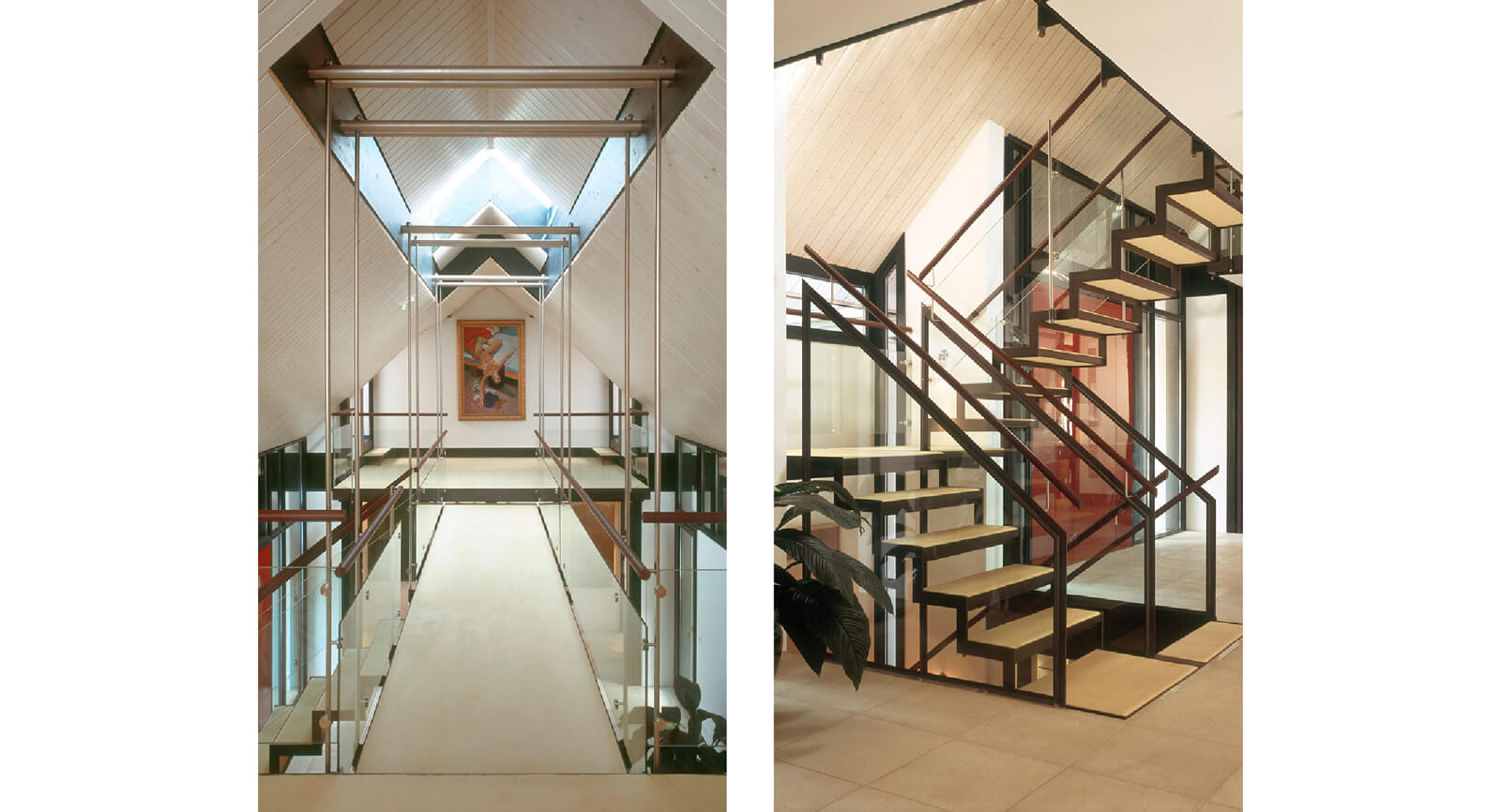 This is the second house designed by us for an entrepreneur and art collector at Lake Starnberg, which is located to the south of Munich.
After the completion of the first residential building, a friendly relationship developed between the client and his architect, which was expressed in long talks on artistic and architectural topics. These discussions culminated in a joint desire to develop another, even more complex project. An important goal was to give the interior and the exterior a common spatial unity as a place for mental reflection and for the presentation of the client's extensive art collection.
Finding the plot took only a short time and was followed by the immediate start of planning.
Construction started in winter and the house was ready to be handed over only 13 months after the first draft – a very short and intensive total planning and construction time. The buildings are situated on a 2,100-sq m hillside plot at the edge of a small wild brook flowing through a valley. A skilful development of the private, outside areas creates the impression of an open park.
The main building is structured in an H shape, and together with the offset out-building it forms differently proportioned, cosy exterior spaces.
The north entrance courtyard is bounded by a sun wall and leads to the entrance hall, which is integrated transversely into the wings. This connects the west wing, where the living room and the fireplace room are found, to the east wing, where the dining room, the kitchen and the utility rooms are located. A filigree hanging steel bridge floats above the entrance hall on the top floor and connects the main bedrooms in the west wing to the children's rooms in the east wing. The large living court in the south was planned with surrounding columns. It forms a spatial unit with the living room and the dining room and opens out spectacularly into the open landscape.The hillside floor contains two separate apartments and the wellness area with a fitness studio, sauna and indoor pool.
Floor plans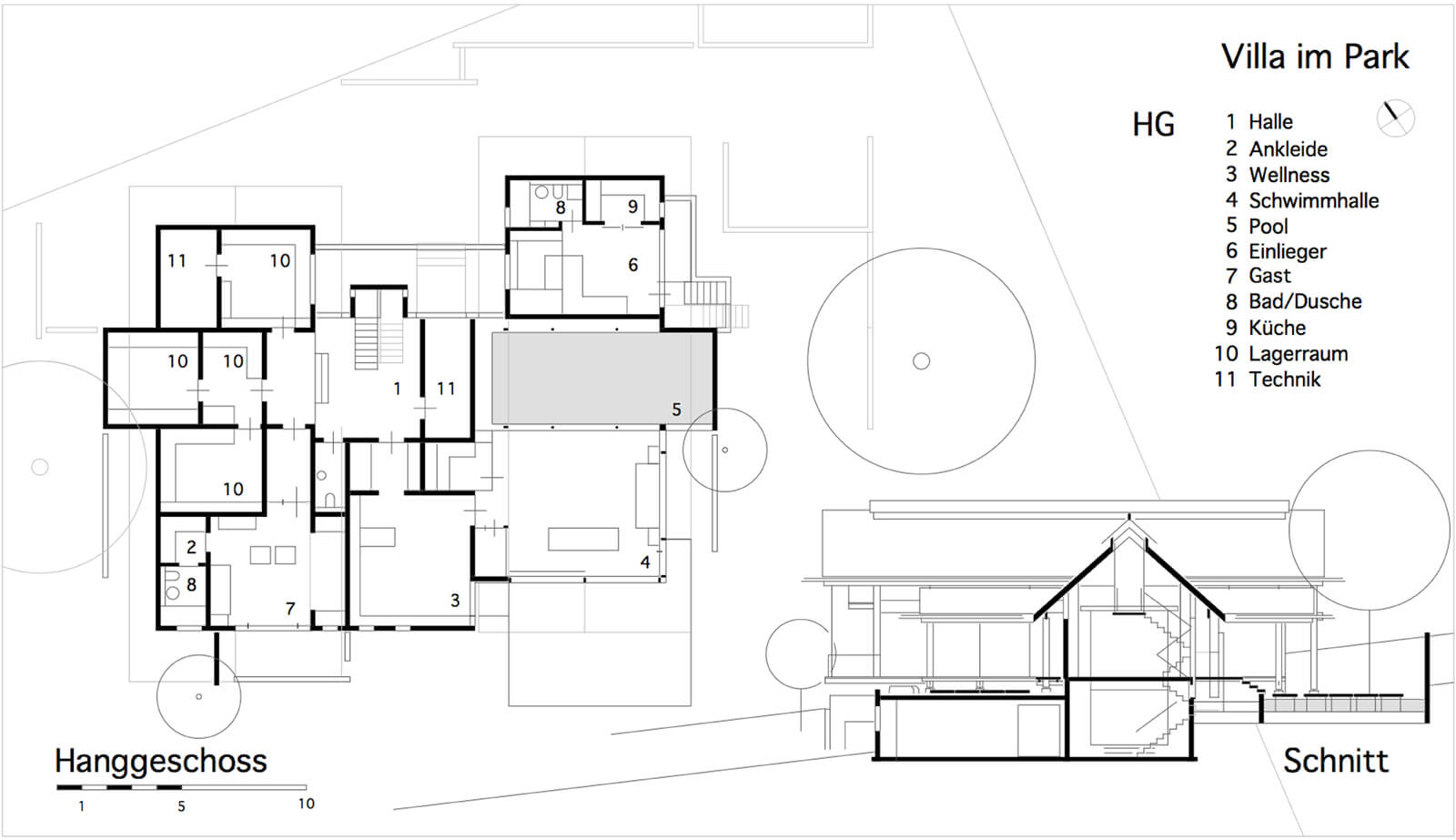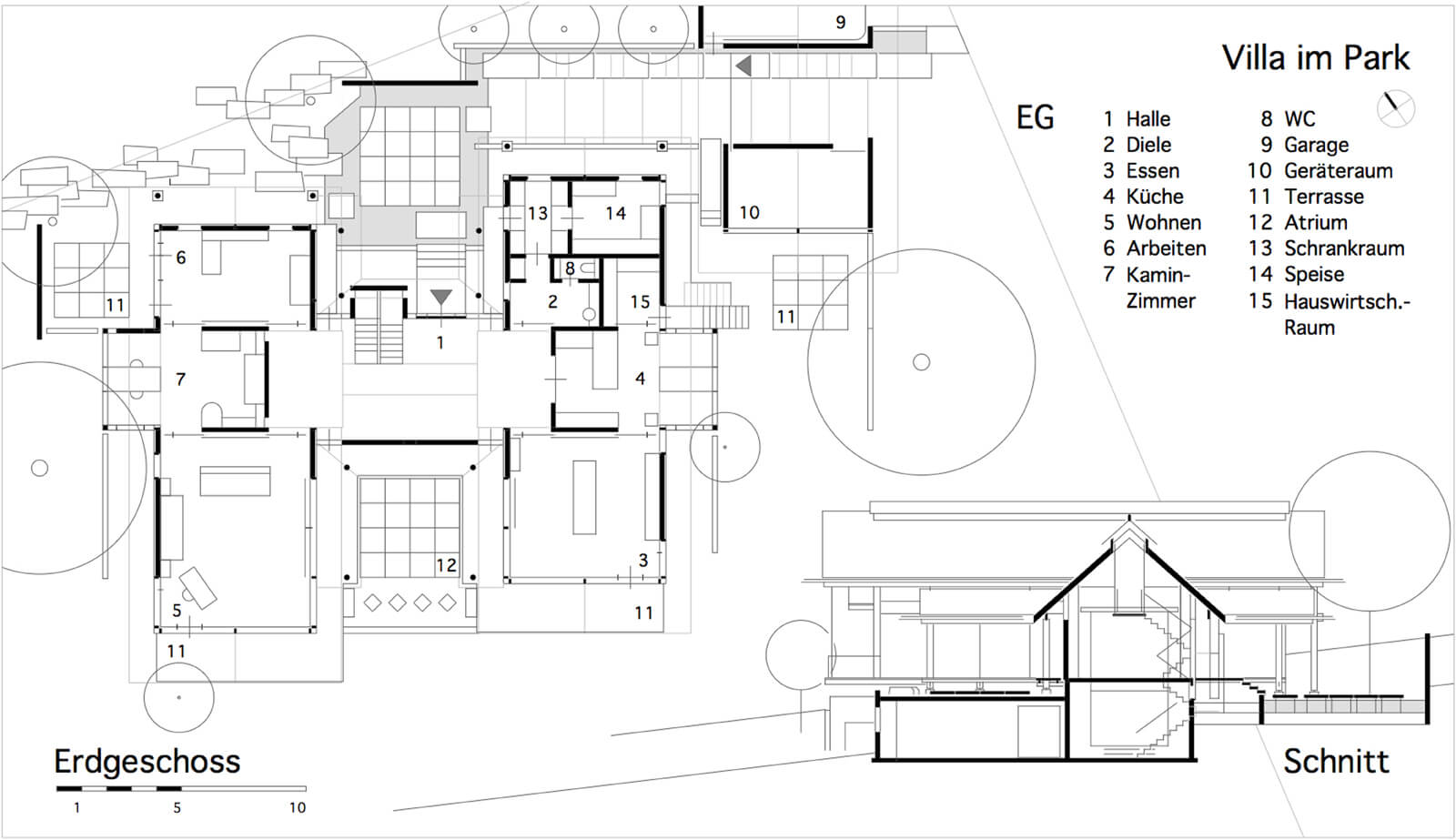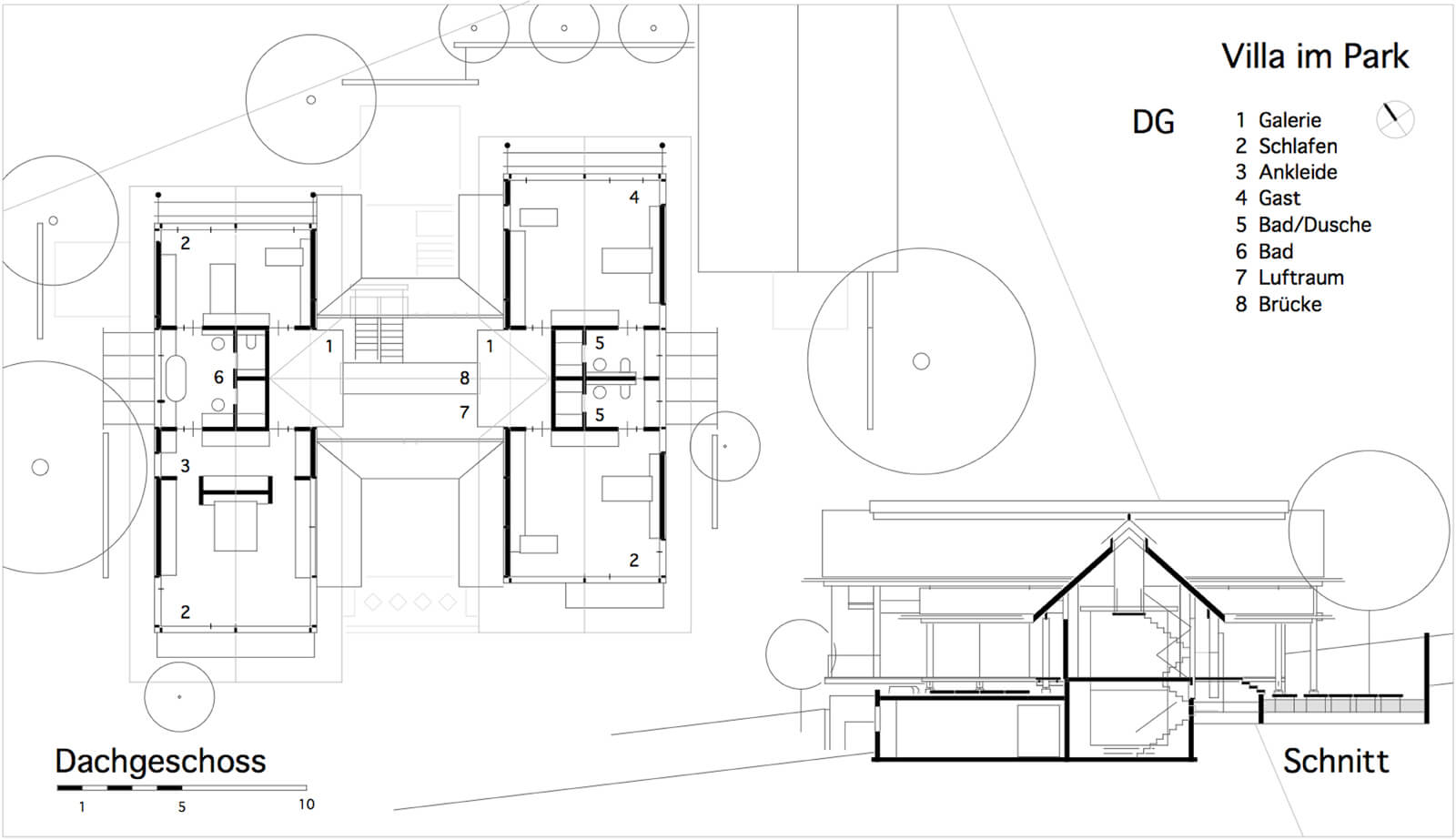 Gallery