House with a guesthouse
Classic saddle roof combined with a saddle roof pavilion
Project data
| | |
| --- | --- |
| Plot: | 1.210 sq m |
| Living space (as per DIN): | 205 sq m |
| Area of ground floor and top floor: | 231 sq m |
| | |
| --- | --- |
| Purlin roof framing: | 20° |
| Enclosed space: | 1,188 cu m |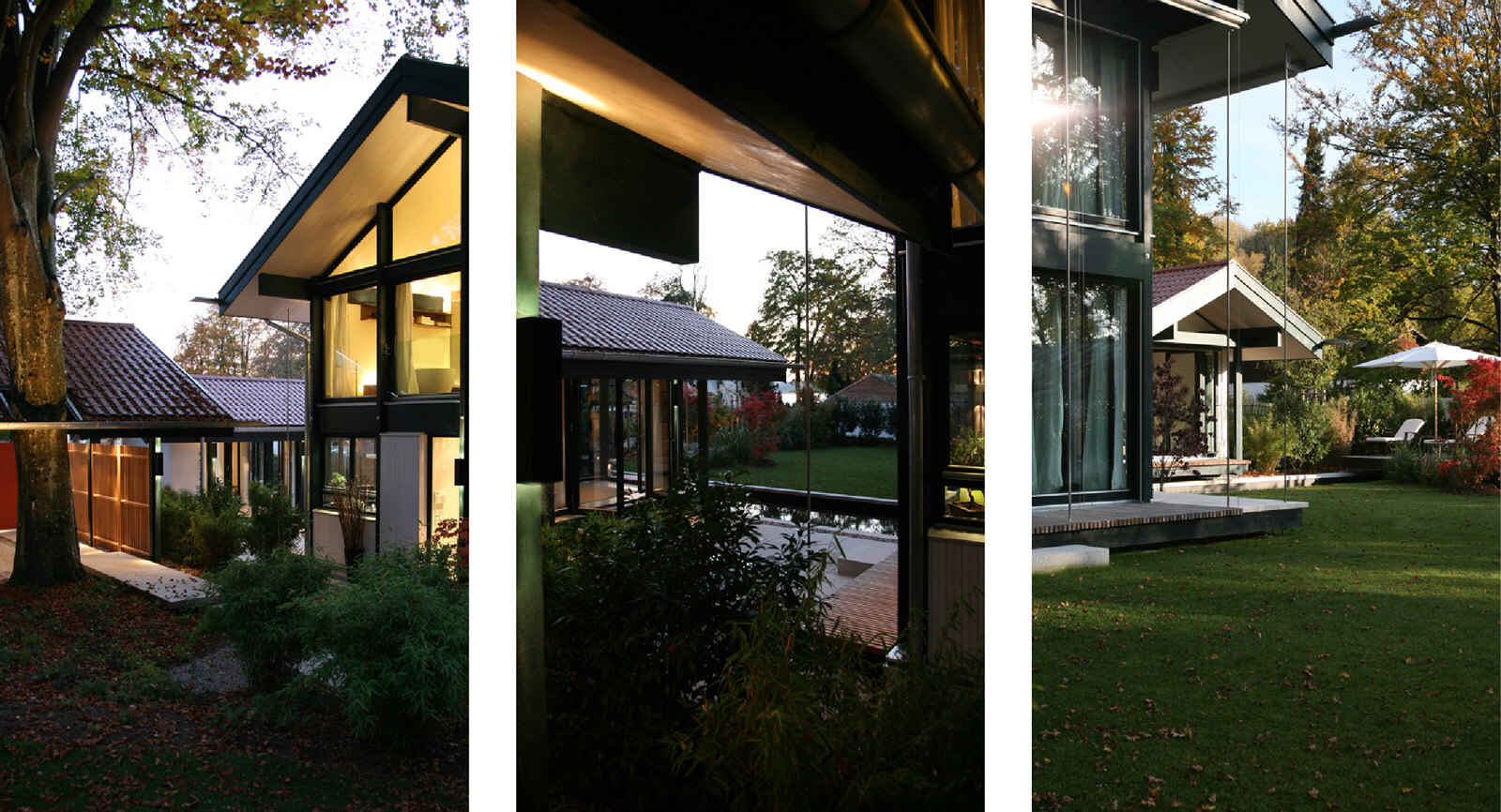 The building plot is located at the southern end of Lake Starnberg, separated from the lakeshore only by a quiet private road. It was the special wish of the client, a member of the executive board of an internationally operating company, to create in addition to ample living space a largely independent area for his frequent guests. The house was to be designed with a movie theatre, a heated outdoor swimming pool and an extensive array of built-in wardrobes, the most modern domestic technology, including a lighting project.
From the very beginning the goal of the planning was to create a separate small house for guests with a shower and cooking facilities. The main residence and the guesthouse were then grouped together with an entry house and a garage so as to produce differentially formed exterior spaces. Our plans showed an impressive forecourt, an entrance courtyard and an atrium-like, well-protected garden courtyard.
The design is defined by a spatial axis running straight through the house from north to south. It starts with a pergola in the north, penetrates the building by way of the staircase and the dining area, and then extends parallel to the long axis of the pool all the way to the poolside patio in the south. As night this axis is intensified by the lights of the pergola, the main residence, the swimming pool and the guesthouse. From the very first day the guesthouse and the bathhouse exerted a magnet-like attraction on the client's friends.
Only a few weeks after completion of the house and garden, the client was transferred to a European capital city. The necessary sale of the complex proceeded in a short period of time without any financial loss despite the manifold and quite exclusive special wishes of the client. This worked out with the addition of all primary and secondary building costs and including the estate agent's commission and the real estate transfer tax which had already been paid. The success of this sale is the result of intelligent cost management and the great degree of consistency in the planning of the house and garden.
Floor plans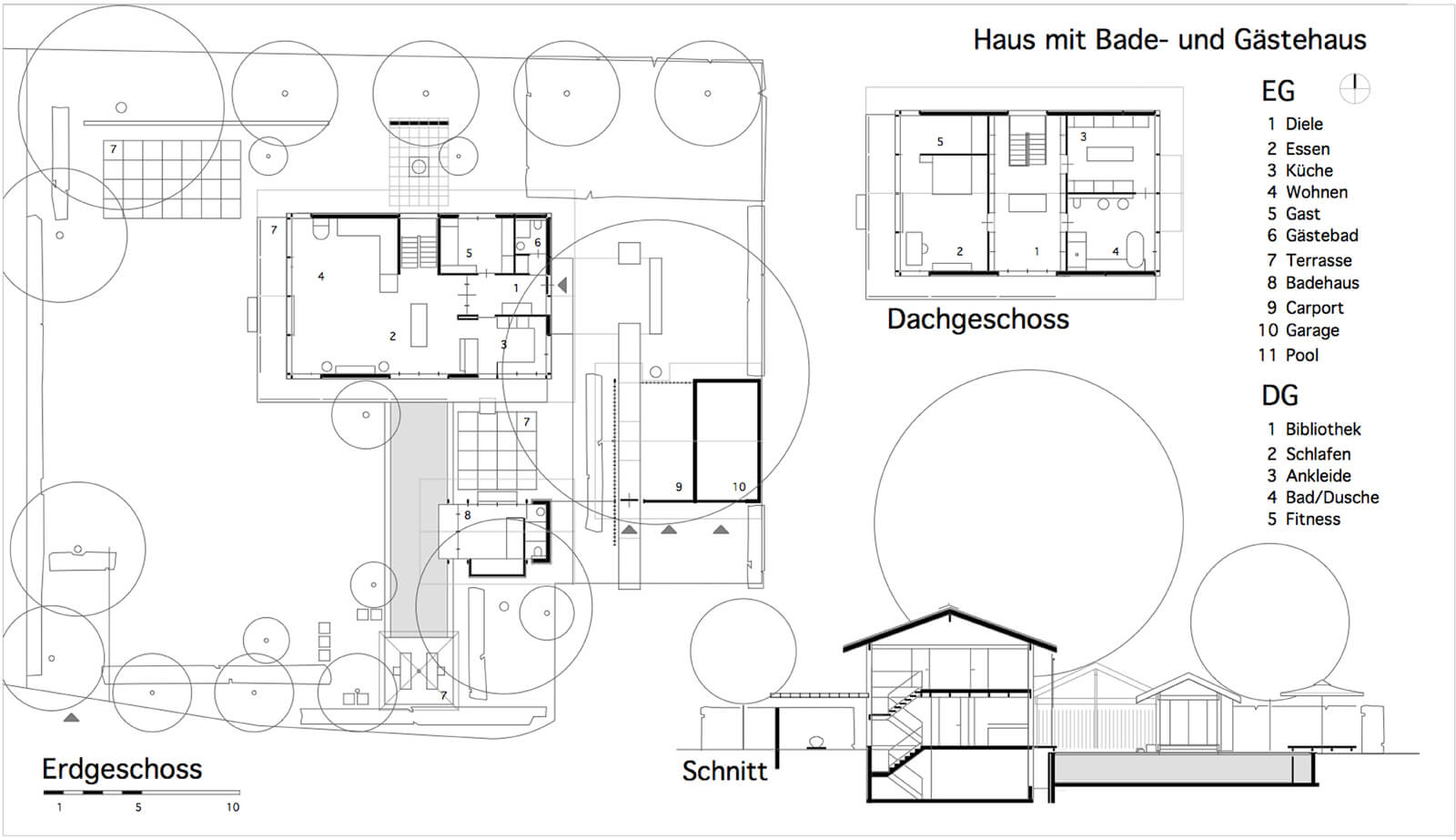 Gallery