Lakeside House
classic saddle roof 40° roof pitch
Project Data
| | |
| --- | --- |
| Plot: | 350 qm |
| Living space (as per DIN): | 250 qm |
| Area of ground floor and top floor: | 284 qm |
| | |
| --- | --- |
| Enclosed space: | 1479 cbm |
| Knee wall: | 1,30 m |
| Purlin roof framing: | 40° |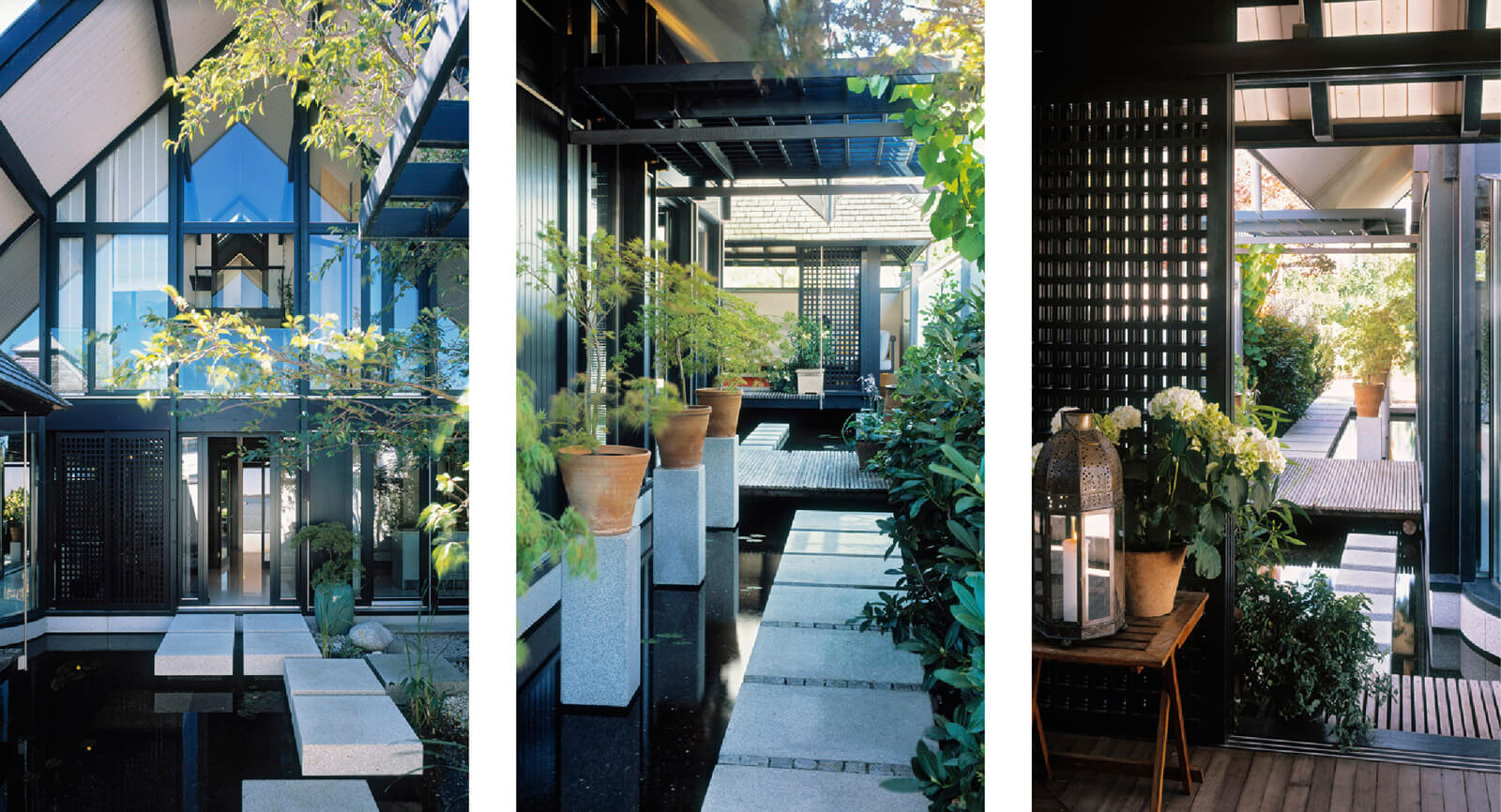 This is our exhibition house at the Munich Trade Fair Centre. The project is a milestone in the over 44-year history of our company. Here we have implemented our principles of functional and spatial conditioning of residential floor plans with a great degree of consistency. The result is a classic and simple house with a saddle roof, untouched by the spirit of the time and short-lived fashions.
The courtyard of the complex can be accessed through a pergola that forms along with the house, the pavilion and a bamboo hedge the boundary of the patio. This forms a closed architectonic unit, which invites you for a visit, but also protects you from unwanted insights. Lights integrated in the house as well as in the courtyard create a soothing ambience in the garden at night. The pavilion has a tent roof, while a suspended walkway hovers over a pond covered with water lilies. Like the house itself, it is constructed as a wooden frame with a striking double column in the corner of the building.
The inspiring impression of the light-flooded but nevertheless shaded building is continued in the free and open floor plan design with varying spatial connection. The rooms are linked by differently designed sliding elements as high as the ceiling, which create an elegant appearance both from the inside and the outside. The generous living area with its open fireplace dominates the ground floor. The guest bathroom is a real gem. Its round, glass-enclosed shower allows guests to "immerse" themselves in the outdoor pond. The guest can take a shower at the pond´s water level, surrounded by water lilies and standing on a multi-colour marble mosaic.
The main bedroom on the first floor forms a spatial unit with the bathroom and the dressing area. The two children's rooms and a second bathroom are located on the side of the gable facing south. A large library with open space looking onto the ground floor and spacious studio windows forms the top floor. An another level above this is a floating sofa for those more relaxing moments. The large glass dome provides a free view to the sky.
Floor Plans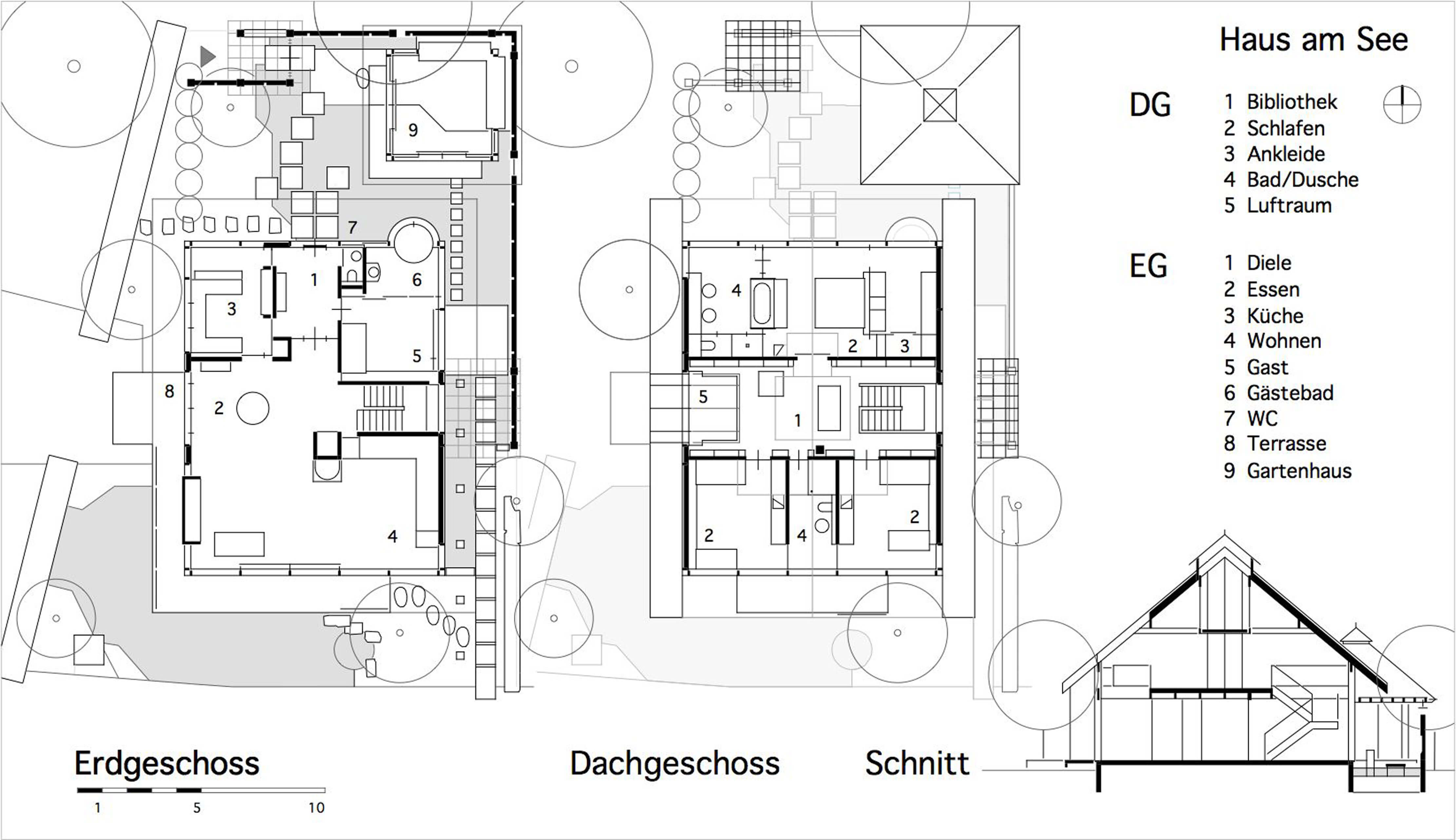 Gallery