Planning
Outdoor facilities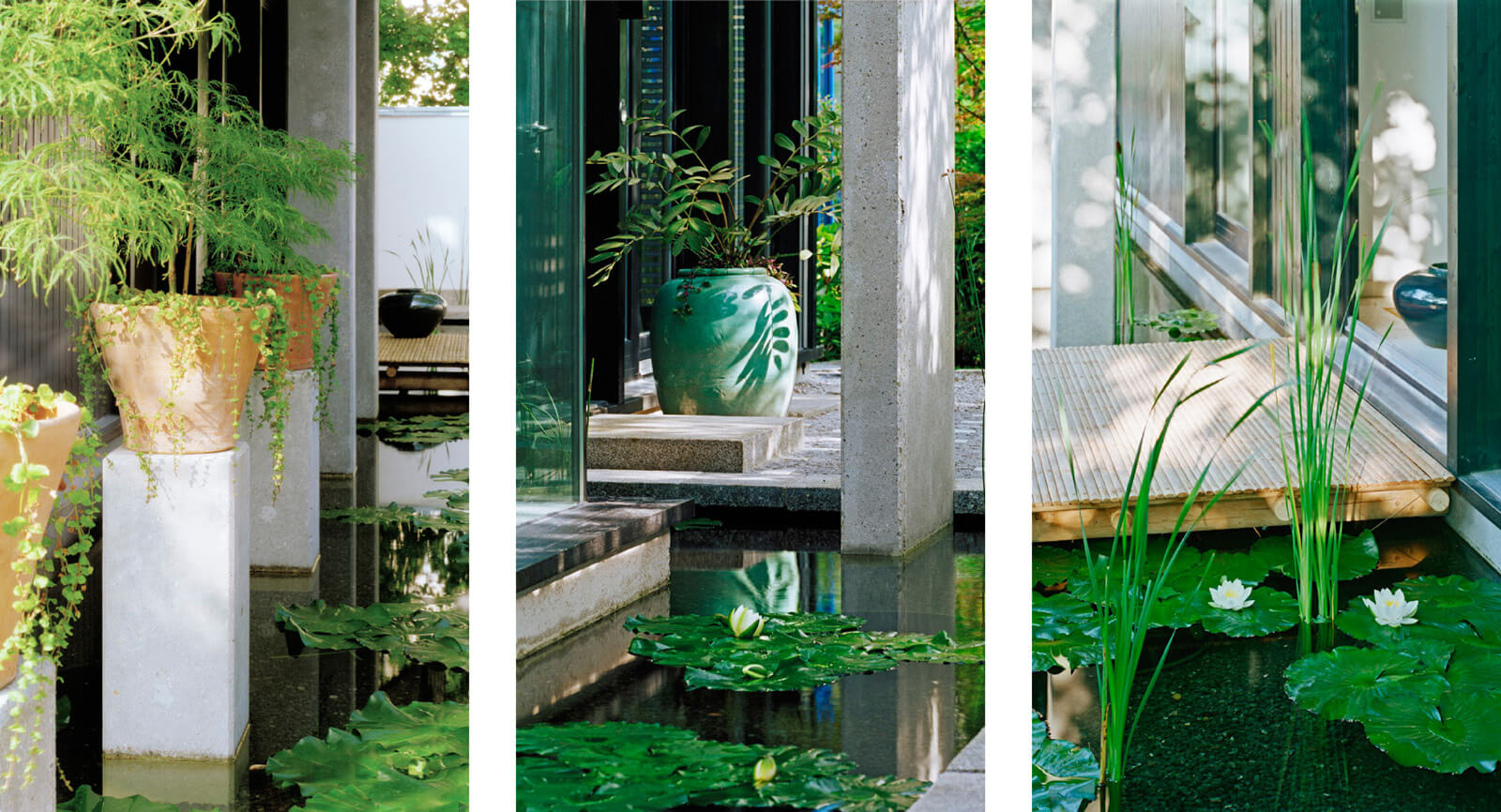 During the many years of our work as architects, the aspect of outdoor facilities and features has acquired increasing importance in conjunction with our buildings.
This is on the one hand due to the specific conditions of our skeleton framework architecture, which require special care in the planning of garden areas and outdoor features, on the other hand and above all, to the wonderful opportunities offered by the combination of generously glazed buildings and spatially designed gardens.
One important event in this time was our decisive participation in the planning of the park area of a health resort on more than 26 hectares of land. Our project "House of Courts" received special acknowledgment with an extensive article in the architectural magazine Häuser, issue 06/03, entitled: "Diesseits von Eden" [West of Eden]. See NEWS `Reports on Houses`
Meanwhile, it has become a matter of course for us to develop our buildings as a functional and spatial unit of residence and garden from the very start of the design process.
Two important types of orientation for us are Japanese gardens as well as European garden designs of the past and present. Our projects show, what an astonishingly intensive connection of house and garden is possible by an intelligent use of the available space and with imagination and planning discipline.
Our garden architects have developed their own design rules with an eye for the special conditions of our buildings and have evolved a number of objects for outdoor features over the course of the years. We can make these available to our clients for the spatial realisation of their gardens as follows:
Entrance gates
Entrance boxes
Fences
Lightweight construction – screen – walls
Walls with integrated lights
Support walls
Bridges
Wooden patios
Pergolas
Jetties
Swimming pools
Fountains, etc.
We are constantly developing new additional elements to realise new projects and to meet individual demands. The images accompanying these texts show the intense spatial effect of these objects during the day and at night.
Gallery