Building
The studio house
These projects are subject to our standard price list. We plan your house with every degree of freedom without any preset geometrical dimensions, axes, building shapes or roof shapes. Any desired dimension or structure is possible here in any desired size or complexity.
Using our skeleton construction as a basis, we can satisfy the highest technical and architectural demands when developing the floor plans, the building engineering and the interior design. Every house is a unique architectural work with its own detailed solutions prepared for the individual situation.
Examples of studio projects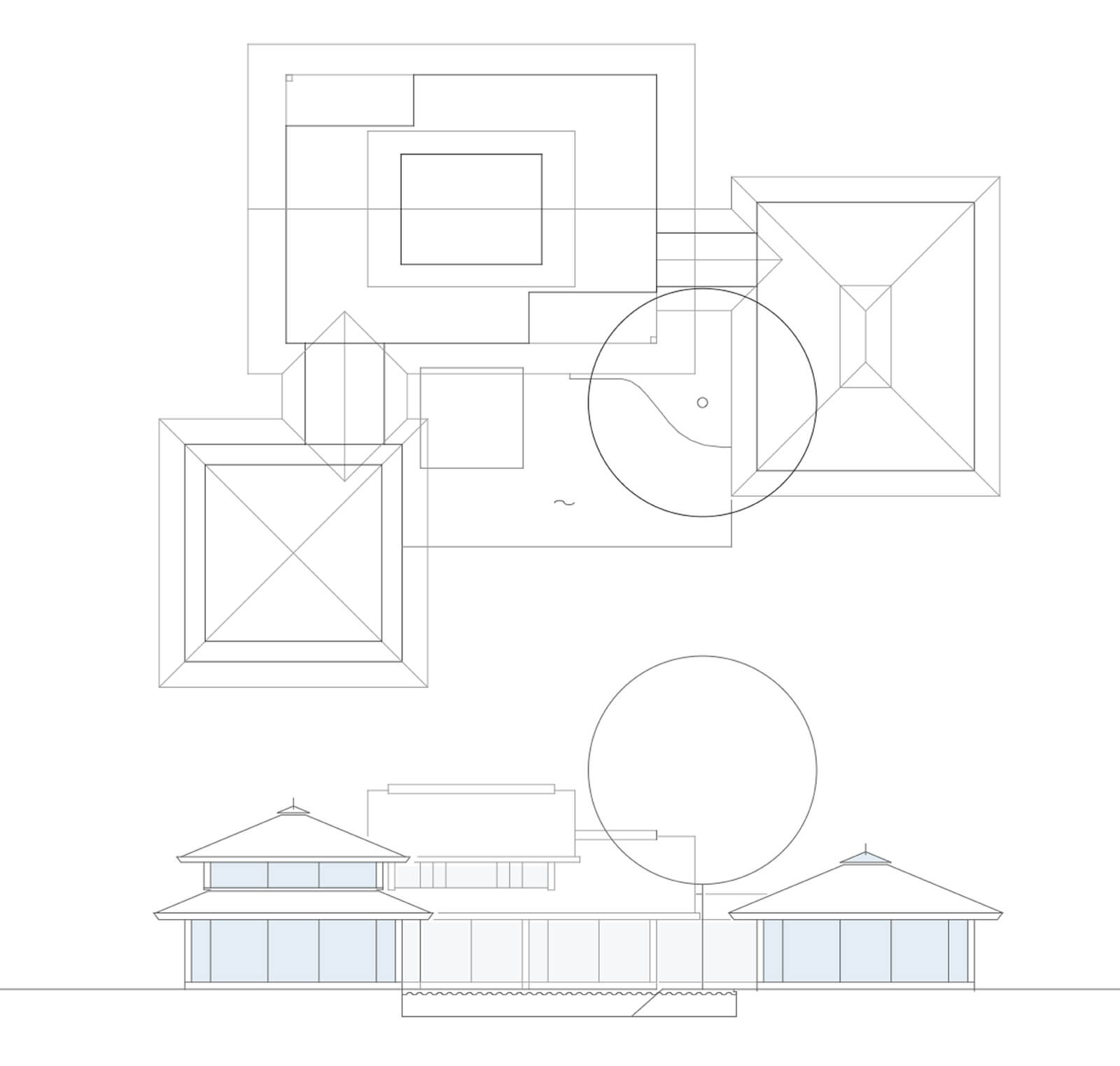 ' WOHNHAUS-TRAUBE '
Villa project consisting of three structures with different roof shapes and in a dynamic spatial arrangement:
– central residential building with saddle roof ground floor + lantern
– office and guesthouse with tent roof ground floor + lantern
– sleeping wing with hip roof ground floor
The three buildings are linked to each other on the ground floor by connecting wings. Together with an outdoor swimming pool they form an open atrium facing west.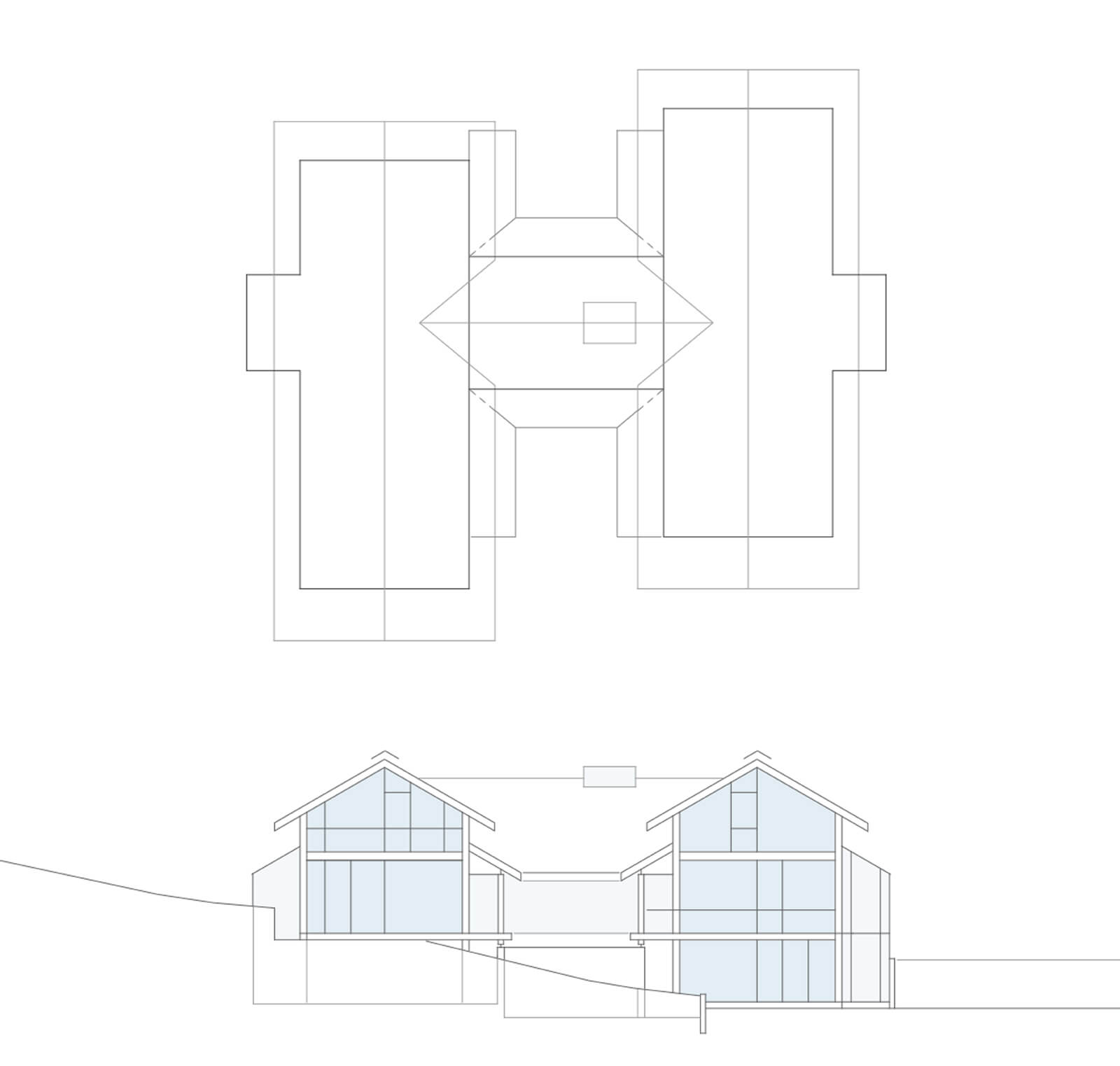 ' H-FORM SATTELDACHHAUS '
Studio house in the shape of an H with interlocked saddle roofs, an entrance hall in the connecting wing and atrium-like courtyards to the north and south. In addition, on the ground floor each of the two courtyards is enhanced on three sides by covered, cloister-like walkways.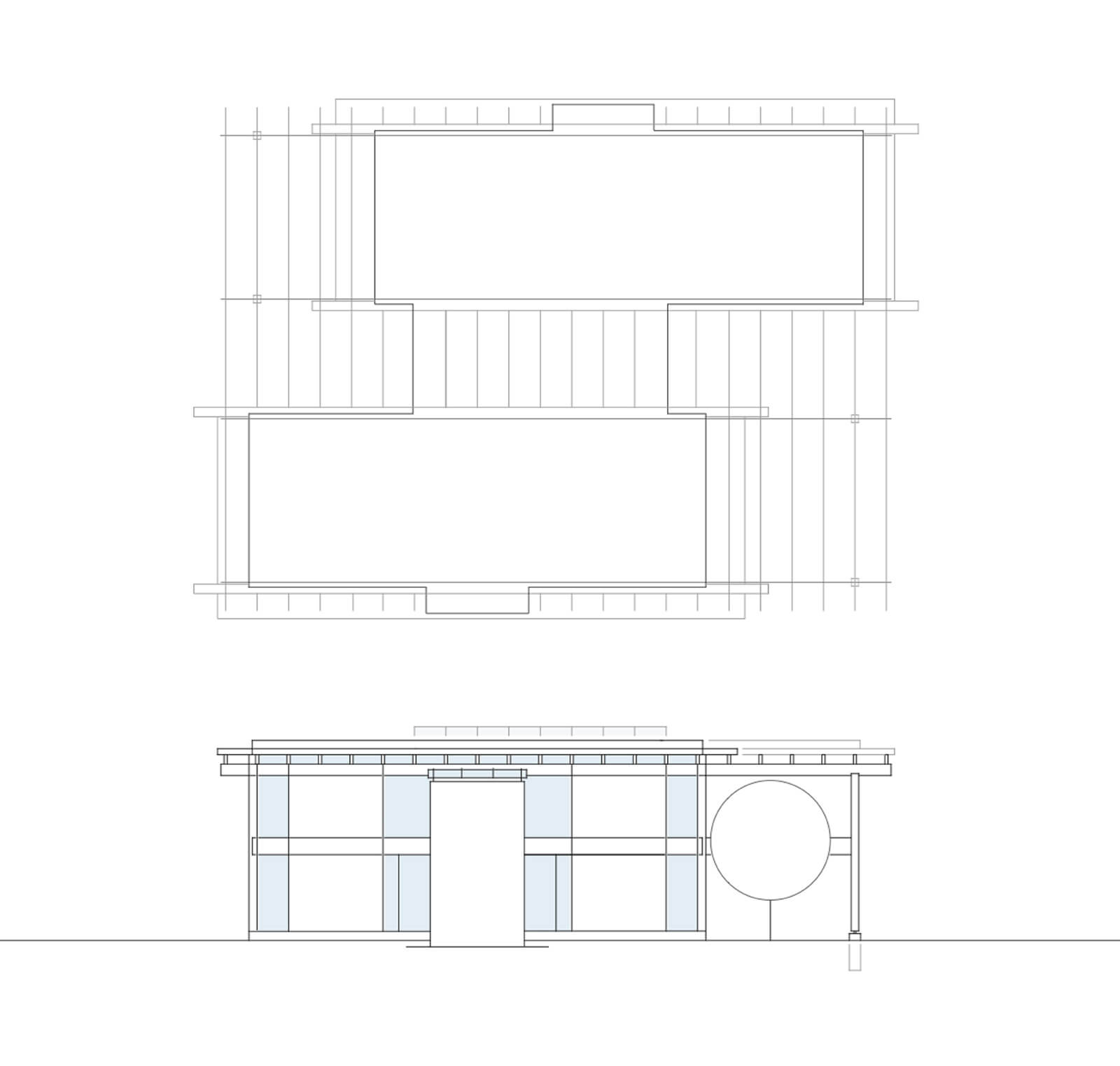 ' H-FORM PERGOLAHAUS '
Flat roof villa complex with a combination of two slender wings moved strongly towards each other, connected by a central entrance hall that stretches over two floors, and two two-storeyed, pergola-like roofed loggias in the entrance and garden areas.